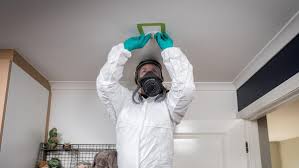 Meth Testing, remediation and cleaning : Linked Cleaning Services specialises in Meth testing and Cleaning. Our One stop Cleaning service is all about providing you with the very best and affordable cleaning solution. With Linked Cleaning Services …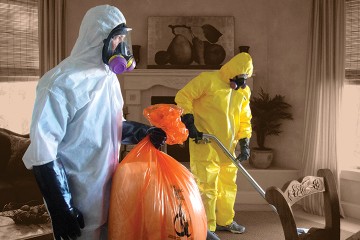 With over 20 years experience in the Trauma and Hoarding Cleaning business, LINKED CLEANING SERVICES has provided the West Australian people with a professional and discreet service in all situations. We take care of everything.
All your property cleaning needs in one place...WE TAKE CARE OF EVERYTHING...Call Dan 0413739854
Our Code of Ethics


Operate constantly in accordance with the best and fully accepted ethical business practices.
Comply with all applicable laws and federal, state and local government regulations.
Provide employees with professional equipment, proper training, and direction.
Provide all services and products at fair, equitable and non-discriminatory charges.
Contribute to the overall growth of the industry by being actively involved in activities that will enhance the over all perception of the Bio-Recovery and cleaning industry.
Work to meet and exceed the needs and expectations of customers.
Provide courteous and prompt handling of all requests and complaints.
Strive for the continued improvement of the image and reputation of the industry by good business practices and enlightened public service in the community.
Why Choose us

  It is a requirement of most professions that its members work to a code of ethics. In the case of Linked Cleaning Services, this is fundamental because our work can be with some of the most vulnerable and marginalised groups of people in our society.
A code of ethics is an explicit document that lays down the expectations of a professional working in the field. Our Linked Cleaning Services code of ethics sets the tenure for exemplary work practice and is the benchmark for all our staff. The code was developed by the founders of Linked Cleaning Services and is as relevant today as a guide for every day ethical practice as it was in its inception.
Hi Ashley Just a quick note to say thank you for the quick and thorough clean up that your team did at my home. It was hard for me to imagine that it would ever be clean again after the traumatic event of Tuesday morning. Thank you again for the professional and discreet service you provided. Regards Sandy
Sandy
Hello Ashley, Thank you. Your very quick response time and professionalism was very much valued and appreciated. I hope I never need your services again in the future however if I do, or know anyone else that does, I wouldn't hesitate to contact you or recommend you. Thank you so very much. Regards Margaret
Margaret. LJ Hooker, City Residential
Hi Ash We were really impressed by your whole service, thank you so much for making a potentially ugly situation easy. Cheers mate have told anyone who would listen how good you guys were.
Geoff Waite. Building Supervisor M.A.C.S. Maintenance & Contracting Services
Ashley and his staff were respectful, professional and very prompt on both occasions that I have called for their assistance, I would not hesitate to contact Ashley again, and I highly recommend their service to anyone finding themselves in this unique and very personally challenging circumstance.
Kylie P. Property Services Team Leader, South East Metro Region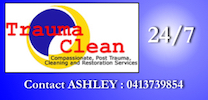 OUR PARTNERS: TRAUMA / BIOHAZARD / HOARDING
Our Services: End of lease cleaning Perth | Vacate cleaning Perth | Bond cleaning Perth | Deceased estate cleaning Perth | Yard Cleaning Perth | Trauma Cleaning & Forensic

Clean Ups Perth | Biohazard Cleaning Perth | Unattended Death Clean Ups Perth | Forensic Cleanups Perth | Hoarders Cleaning Perth | Squatters Clean Up Perth | Gross Filth Cleaning Perth | Sewage Clean Ups Perth | Suicide Clean Ups Perth | Urine and Faeces Clean Ups Perth | Sharps and Needle Clean Ups Perth | Decontamination Cleaning Perth